---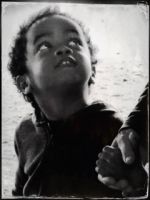 Show
June 1st, 2020 - June 30th, 2020
Location:
River Gallery
184 S. Main Street
Independence OR 97351
Artist's Statement:
"This show speaks to when the eye of the photographer captures the essential moment that light, shadow, eye and movement coalesce into the frame. I have chosen to use Hipstamatics Tintype application in Black and White. The absence of color and a constricted focal point creates a mystery of sorts where the viewer must fill in the rest of the story. "

Laurie's show can be seen at the gallery during our temporary business hours on Saturday's from noon to 4pm, or by appointment. (See On-line Sales for details). Her work for this show is also on her Artists page at:

https://www.rivergalleryart.com/artists.php?who=laurie-chambreau

You can also take a tour of the gallery to see all of our June artists by going to our YouTube link.