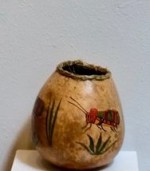 May 29th, 2017 - June 30th, 2017

MAY 25TH RECEPTION CANCELLED DUE TO EXTREME HEAT


Gallery partner, Anna Mallard, is our June focus artist. Her show is an entomological feast...for the eyes! Lovely, curious, weird and creepy, bugs in all of their glorious variety are represented in...
---
June 23rd, 2017 - August 31st, 2017
River Gallery T's are back! And just in time for those of us whose Salmon Run T's are unraveling.
$20 all sizes. Remember the gallery and the eclipse.


---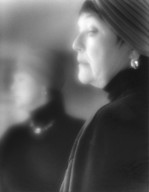 August 1st, 2017 - August 31st, 2017
The beauty of film, the unique personal nuances of its development, and the energy between subject and photographer are presented in Dean Hanson's show "Portraits" this August. In his own words:
"Portraiture has been a subject for artists since the beginning of art. As a species, we...
---
August 1st, 2017 - September 2nd, 2017
Consider the shadows that create light! Our August show challenges our gallery artists to forego the allure of color and concentrate on the effects of black and white: a cooling perspective for the hot month of August! The show will open Tuesday, August 1 and run through Saturday,...
---
October 3rd, 2017 - November 3rd, 2017
CALL TO ARTISTS
River Gallery, in collaboration with the Luckiamute Watershed Council, is accepting submissions for our October show, "Local Waters". Participation in this show is by submission of works meeting the criteria outlined in the attached prospectus. This is an...