---
June 23rd, 2017 - August 31st, 2017
River Gallery T's are back! And just in time for those of us whose Salmon Run T's are unraveling.
$20 all sizes. Remember the gallery and the eclipse.


---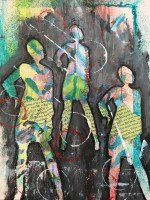 July 5th, 2017 - July 29th, 2017
End of month get together set July 30th from 2pm - 4pm
Partner, Sheryl Thompson, is our July focus artist. This has been a year of experimentation for Sheryl. Much of her show contains alcohol ink paintings on YUPO paper and tile, both landscapes and abstracts. Her show also includes acrylic...
---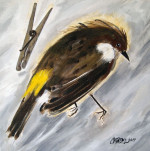 August 1st, 2017 - August 27th, 2017
One of our August focus artists is partner, Carol Chapel. Carol's show "Circles and Squares, Large and Small", continues her artistic exploration of images from nature that are often ignored: Some microscopic, some just ignored or unexamined.
There is beauty everywhere....
---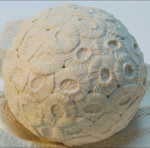 August 1st, 2017 - August 29th, 2017
Annclaire Greig is our August window artist. She describes her art in these words:
"The need to make art for me comes from a place much deeper than feelings. It is a place without words and without thought. An attempt to express the inexpressible. The tactile...
---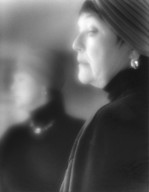 August 1st, 2017 - August 31st, 2017
The beauty of film, the unique personal nuances of its development, and the energy between subject and photographer are presented in Dean Hanson's show "Portraits" this August. In his own words:
"Portraiture has been a subject for artists since the beginning of art. As a species, we...
---
August 1st, 2017 - September 2nd, 2017
Consider the shadows that create light! Our August show challenges our gallery artists to forego the allure of color and concentrate on the effects of black and white: a cooling perspective for the hot month of August! The show will open Tuesday, August 1 and run through Saturday,...
---

August 8th, 2017 - August 24th, 2017
Gallery artist, Sue Mason, is offering a great opportunity to experience beginning wheel throwing. Attached is the detailed information about signing up for this summer class. Sue has a wonderful sense of humor and fun which carries over into her ceramic creations. What a...
---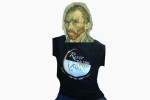 Eclipse Viewing Party
August 21st, 2017 - Starts at 9:00 am
Come join us as we view the eclipse in our ultracool River Gallery Eclipse T-shirts and chic viewing glasses!
---
October 3rd, 2017 - November 3rd, 2017
CALL TO ARTISTS
River Gallery, in collaboration with the Luckiamute Watershed Council, is accepting submissions for our October show, "Local Waters". Participation in this show is by submission of works meeting the criteria outlined in the attached prospectus. This is an...